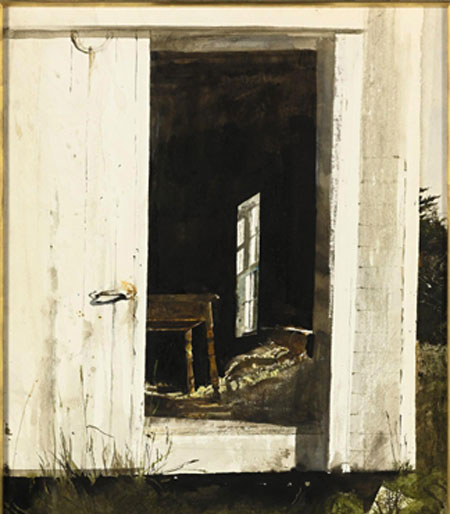 Andrew Wyeth The New Table (American 1940's?)

Once it would've made sense to arrive with flowers in hand,
Maybe because, for the occasion, they always did,
Or for the violent introduction of color,
The waning flush of providence: severed,
And then bandaged.
See them in one's arms, another's
Arms, standing together on a table between
Bouts of dishes smeared and visited between nightly dinings--as if
Ingeniously inserting a comma at the hour.
With what unprecedented kindness did someone finally
Recognize that they're in the way, lowering an inch each day
As if embarrassed, drooping under the burden of disarticulation?
And in doing so did he imagine the heart without exercise, or did he clean everything first,
With new plans for the clearing he cut?